Zahid Mubarek (1980 – 2000)
In January 2000, 19-year-old Zahid Mubarek was convicted of shoplifting £6 worth of goods from a supermarket and was sentenced to serve ninety days at Feltham Young Offender Institution. However, in the early hours of the morning of his scheduled release, Zahid was attacked by his racist cellmate, Robert Stewart. Using a broken-off table leg as a deadly weapon, Stewart hit Zahid eleven times, inflicting terrible injuries on Zahid as he slept. Zahid never recovered from the massive head injuries inflicted by Stewart and died a week later in hospital, in March 2000.
Robert Stewart, also nineteen at the time of Zahid's murder, already had an extensive prison career which encompassed six custodial sentences. Previous convictions included the attempted murder of another inmate, stabbing a fellow inmate below the eye, and racial harassment. His prison records also suggested that he had a long history of mental illness and extreme racist views. A year before Zahid was murdered, one prison officer noted on Stewart's records: 'I do feel that this lad is a disaster waiting to happen, he cannot be trusted…'
Another Prison officer described Stewart as a 'very disturbed young man' who should not have been sharing a cell with anyone.
On his arrival at Feltham, it was commented by a senior Prison Officer that Stewart had the largest prison file he had ever seen.
In November 2000 Robert Stewart was convicted of murder and ordered to serve a life sentence for the murder of Zahid Mubarek. A Prison Service internal investigation led by retired Governor, Ted Butt, ran concurrently to the criminal trial.
The danger that Stewart posed had been known by the Prison Service for a considerable period. He was an exceedingly volatile and dangerous individual. Had proper procedures been followed, his virulent racism would have been clearly identified and acted upon by those whose duty it was to monitor Stewart in custody, and to protect Zahid.
One of the most damning pieces of evidence was that Robert Stewart was a known racist with a very long record of writing racist letters covered in Nazi symbols from his prison cell. Also, he was a skinhead with a cross and the letters 'R.I.P' etched onto his forehead. A letter written by Stewart was intercepted while he was at Feltham. A prison officer made entries on his wing file about his racism and the hostile way in which he interacted with black and minority ethnic prisoners. The Inquiry found that this should have been of concern to staff and that he was unfit to share a cell with anyone, let alone someone from an ethnic minority.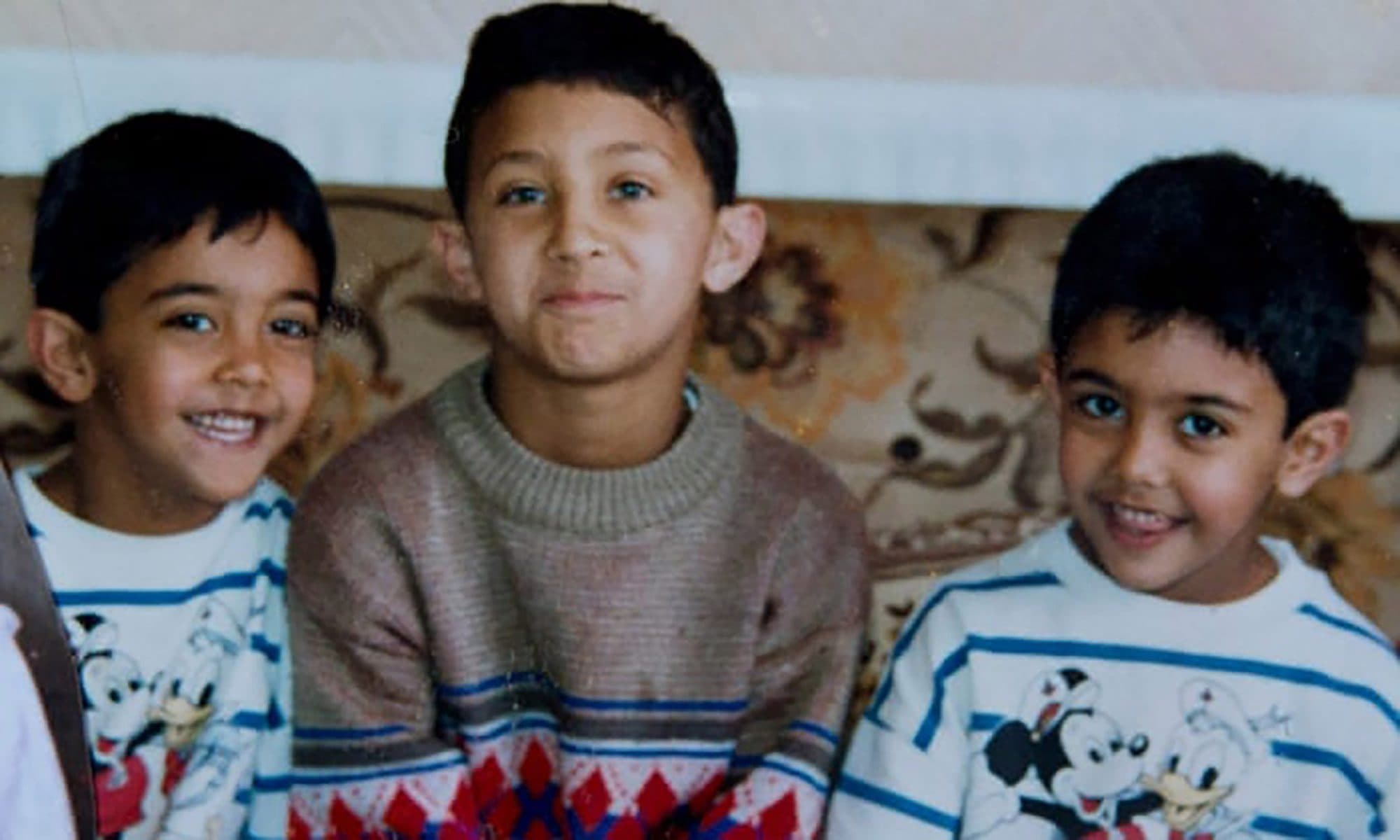 So that lessons could be learned and other young men like Zahid could be protected in the future, The Mubarek Family, from the start has striven to uncover the true nature of the malpractices and failings that plagued the prison system in this case.
The Mubarek Family spent four years spearheading a long and arduous campaign, seeking answers to these questions and forcing the Government to hold a Public Inquiry into the death in custody of Zahid. The aim of the Inquiry was to show that Zahid's death was not simply attributable to Stewart's murderous behaviour. The Inquiry went on to expose those failings in the Prison Service that allowed a vulnerable Asian teenager to spend six weeks in a cell with a known racist.
Aseries of legal challenges made by the family were appealed by the then-Home Secretary, David Blunkett, thus preventing an Inquiry from taking place. Eventually, the Mubarek Family launched an appeal to the House of Lords who voted unanimously to overturn the Home Secretary's decision. Subsequently this led to a landmark judgment from the House of Lords (R v Secretary of State Ex Parte Amin [2003] UKHL 51) Read the law report here.
In July 2004, David Blunkett was legally bound to comply and announced the Zahid Mubarek Public Inquiry. The Inquiry was to last for over 18 months and:
Heard from 62 oral witnesses
Received 143 witness statements
Considered a bundle of documentary evidence, containing more than 15,000 pages
Visited eight prisons
Commissioned 14 focus groups of prison officers and prisoners; and
Conducted six seminars, which were attended in total by 56 expert delegates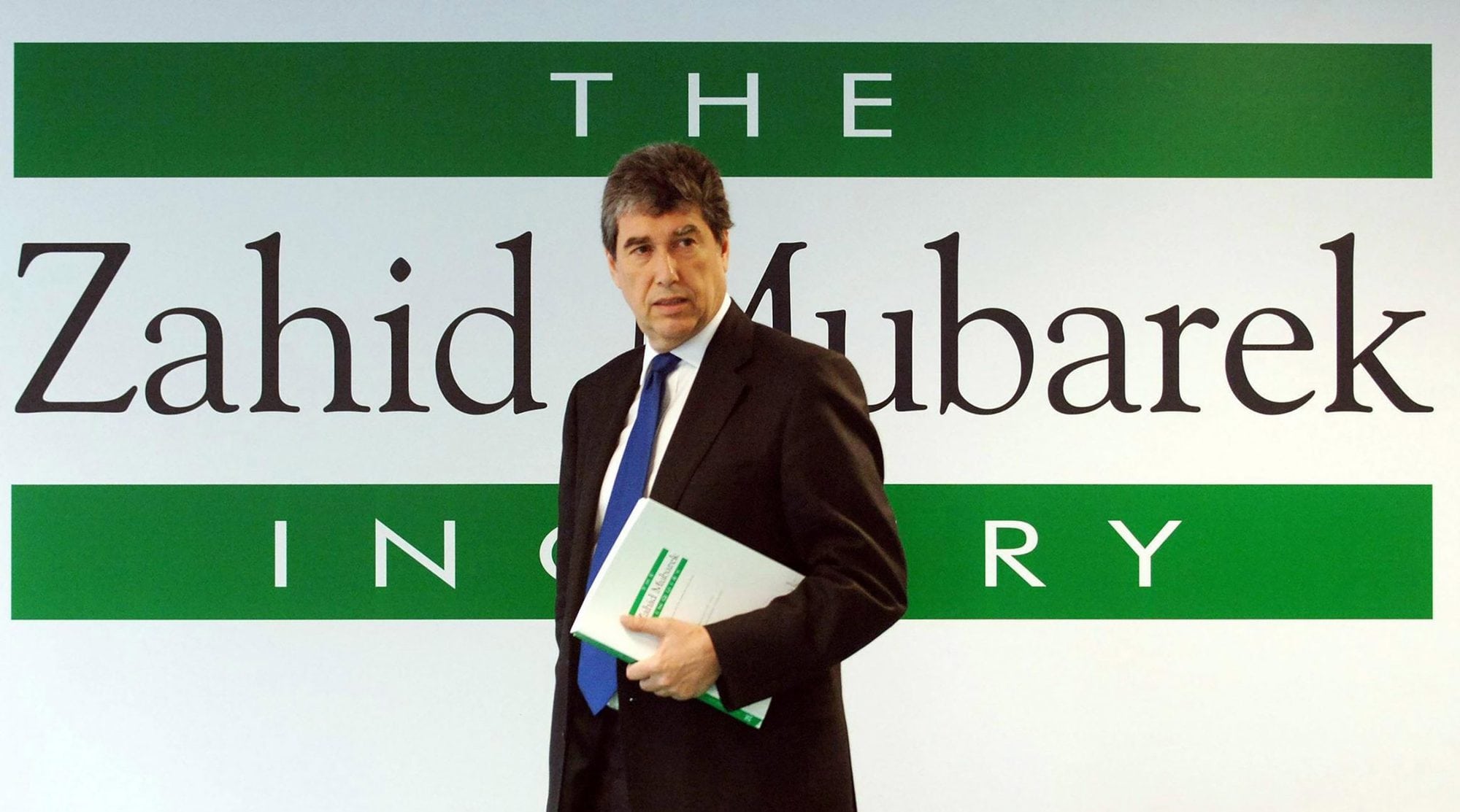 The chair of the inquiry, Justice Keith published his report in June 2006, outlining a damning indictment of the authorities and described how they had failed to keep Zahid safe. Read the Zahid Mubarek Inquiry report here
On concluding the report, Justice Keith said that he was 'shocked and dismayed' by what he found, including a 'pernicious and dangerous cocktail of poor communication and shoddy work practices' and suggested that Zahid's death was 'entirely preventable'.
The Prison Service's own inquiry into Feltham found that it was institutionally racist, a fact reiterated by the then-Director General of Prisons, Martin Narey. Furthermore, the Inquiry team found evidence to suggest the rise of anti-religious sentiment from within the prison structure and recommended recognition of the concept of 'institutional religious intolerance'.
The report went on to highlight 186 missed opportunities over 12 institutions, and mentioned 19 individual staff, who were directly culpable by failing in their duties, none of whom has been held.to account.
At the heart of it all, though, was a catastrophic breakdown in communications, not just between one prison and another, but also within individual prisons themselves. Files on prisoners went missing, vital information was not passed on, and when it was, was often not acted on. Those files which did arrive at their intended destination were often incomplete or expressed in such broad terms that they were of little use to the reader unless further information was sought.
"Either you keep the prison population down by changing sentencing policy, or you accept that the prison population will increase, and you inject sufficient funds into the system to ensure that prisoners are treated decently and humanely.' Justice Keith, Chair of the Zahid Mubarek Inquiry, 2006".
The overall failings which caused Zahid's death to occur were so grave and widespread that it prompted the family counsel to deem the racist murder of Zahid Mubarek as no less than 'Institutional Murder'.
The Keith Report made 88 recommendations. of which the Home Office unequivocally accepted 55.; the remaining recommendations are either under further consideration or have been rejected.
A detailed and complete history of the events surrounding the death of Zahid Mubarek can be found here: chronology of events leading to Zahid's death
Theatre and Radio Production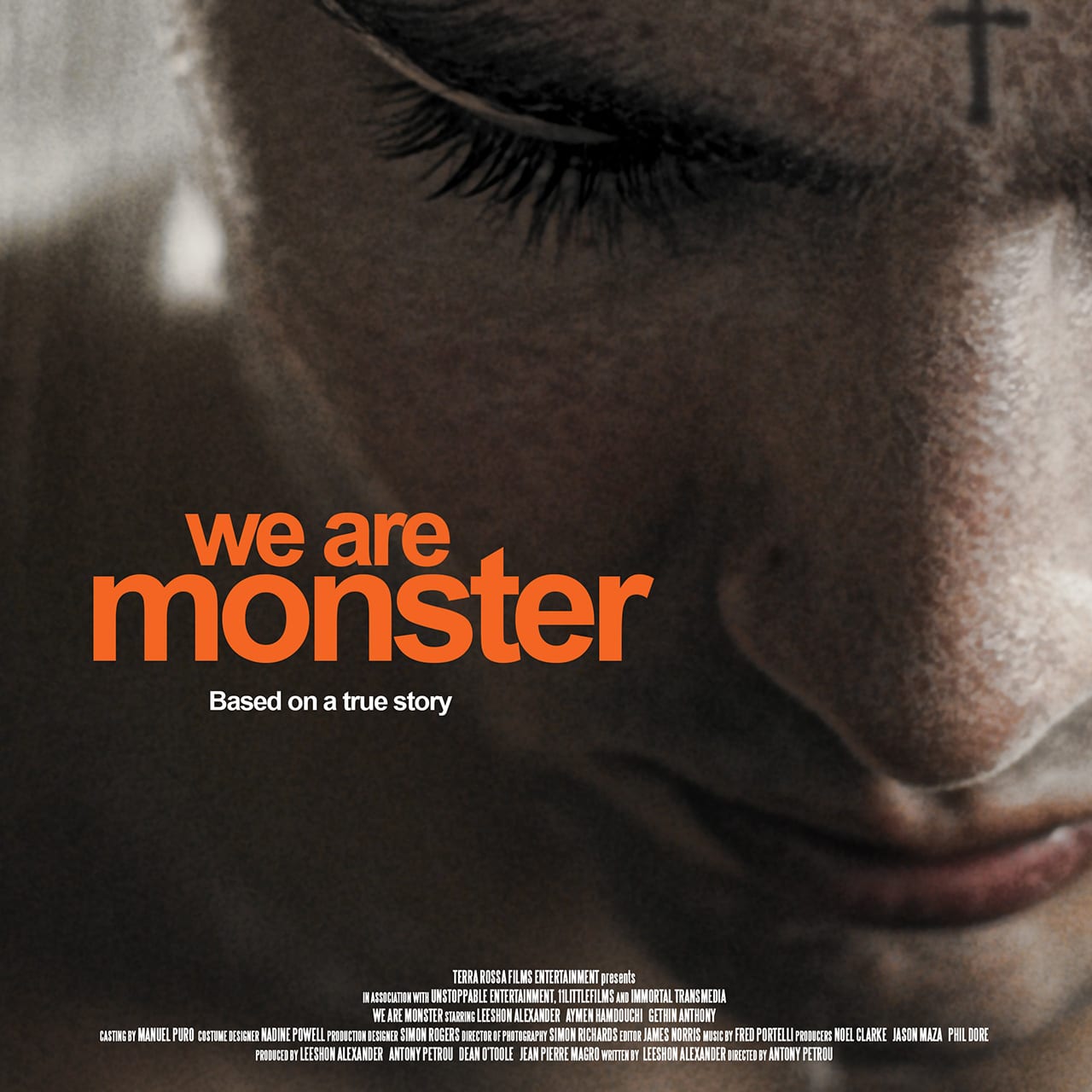 Antony Petrou's We Are Monster, which received its world premiere at the Edinburgh International Film Festival in June 2014 and was nominated for the Michael Powell Award.
It is an attempt to bring the harrowing case back into the public consciousness and delivers a stylish, gripping prison drama that delves into the fractured mind of a killer.
The 'monster' of the title is played by Leeshon Alexander, who also wrote the script and co-produced the film through his company Terra Rossa Films Entertainment with Petrou's 11littlefilms, Noel Clarke's Unstoppable Entertainment and Immortal Transmedia.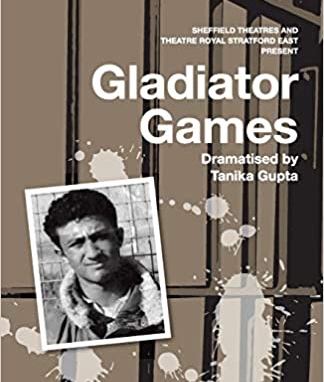 Gladiator Games, a co-production by Sheffield Theatre and Theatre Royal Stratford East, is based on interviews and accounts given to the Zahid Mubarek Public Inquiry by various witnesses.
The title refers to the alleged gladiator-style games initiated by prison officers which involved placing inmates of different ethnicities in cells together.
Gladiator Games had its world premiere at Sheffield Crucible Theatre from 20-29 October 2005; then performed at Theatre Royal Stratford East from 2-12 November 2005. It was restaged from 2-26 February 2006.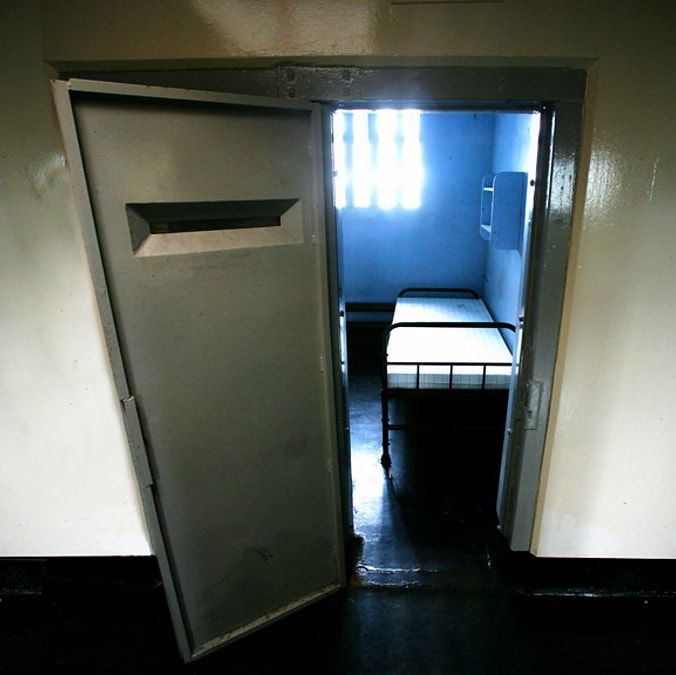 RIP Boy is written by Bafta award-winning TV dramatist Neil McKay (Mo, See No Evil, Dunkirk, The Hunt for the Yorkshire Ripper) who specializes in dramatizing stories about real lives.
Matthew NcNulty plays Robert Stewart and Ross Boatman plays John. Zahid Mubarek is played by Darren Kuppan who appeared in East is East at Birmingham Rep. This radio play was broadcast on BBC Radio 4 in May 2010 and won the Sony Award in the category of Best Drama in 2011.
Zahid Mubarek Trust and the Mubarek family express their condolences for the sudden death of Katy Jones who worked as executive producer on Red Production Company's RIP Boy.
Address
Hampstead Town Hall, 213 Haverstock Hill, London, NW3 4QP