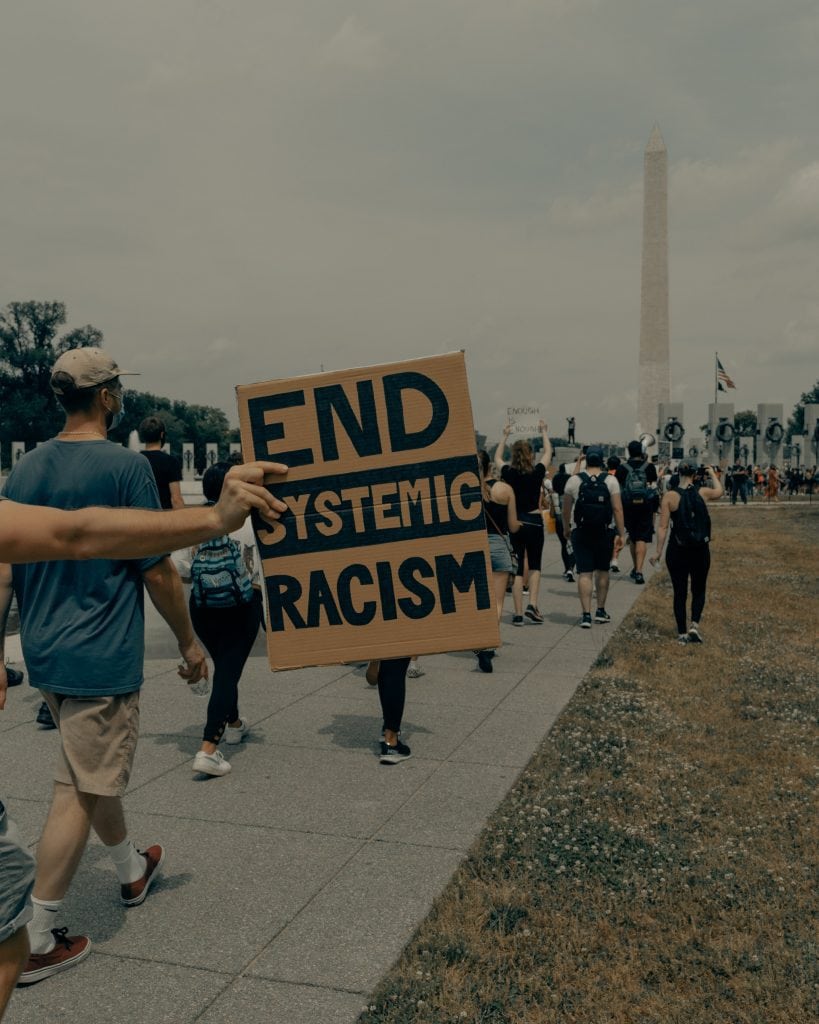 Why does racial disparity still persist in the prison system?
I believe that today's problems come from yesterday's lack of solutions.
The latest published data shows that BAME prisoners are overrepresented in use-of-force incidents, are more likely to be placed in segregation, adjudications and put on the basic IEP level. While this data reflects many ongoing issues in prisons, it is hardly ever seen through the lens of race relations.
Not long ago, I was asked what race equality has to do with the current challenges in our prisons, including 'disproportionality'. It is clear that 'race relations' is seen as an additional challenge in already struggling prisons rather than part of the solution.
Not only does this represent a missed opportunity, but it also hinders us in addressing the root causes of disproportionality in the first place. It stops us using 'race equality' as a powerful tool for rehabilitation, reducing violence and improving resettlement outcomes.
In 2008, then-Director General of the Prison Service, Phil Wheatley, said:
"Race is an integral part of managing prisons – it is a key part of our work and a key part of how we make everything else work. Getting race wrong is a danger to society, duplicates resources and wastes time and money. It also sours relations between prisoners and staff – the key component in securing control, order, and a reduction in re-offending".  
These were his opening words in the Race Review 2008 – a groundbreaking report by the Prison Service on how to run a successful prison.    
During the Race Review, the Prison Service was transparent, accountable and honest about its failings, challenges and achievements. It took five years of hard work for the Service to put in place some basic processes and systems to embed race equality nationwide. Despite this success, it did not transform the negative experience and perceptions of black, Asian and minority ethnic staff and prisoners. It was seen as just the start of addressing the challenge, the foundation for further work to come.
So, what was that foundation made of and how strong is it today?
In 2018, the tenth anniversary of the publication of the Race Review, we conducted research into changes made since then. Here are some of our findings:
In 2008:
89 out of all 127 establishments across England and Wales had trained full-time race equality officers.
107 prisons had external scrutiny of their race incident complaints.
Race equality training was a mandatory residential course for staff.
A Race Equality policy (PSO 2800) was issued, with 12 mandatory outcome-focused actions.
A Key Performance Target on Race was introduced measuring various aspects of delivering race equality, including prisoners' perceptions.
The reality now:
Equality Officers across are often cross-deployed, most doing only a part-time job without training, covering not just race but 9 protected characteristics.
Only 28 prisons have maintained external scrutiny, and we are covering 11 of them.
Equality training is now an online course, with no obligation to complete.
The current Equalities policy has only 4 overarching mandatory actions for prisons and is outdated having expired in 2015.
Current performance indicators for prisons do not include race equality outcomes.
In summary, there is a striking difference between where we were 10 years ago and where we are now. This difference also has practical implications for the treatment of, and outcomes for, BAME prisoners as the challenges of the past still remain today.
Last year, over a quarter of the prison population came from a minority ethnic group. This is an appalling statistic but not surprising to those of us working in the system long enough to remember that the figure was the same 10 years ago.
For nearly 20 years, there have been increasingly negative reports from BAME prisoners about their experience in prisons, including disproportionality around IEP level, segregation, use of force and their relationships with staff.
The Race Review 2008 highlighted a greater disproportionality in the number of black prisoners in the UK compared to the United States. Yet, more recently, it took the Lammy Review to remind us about this worrying disparity.
The Lammy Review calls for the implementation of similar processes and systems that were implemented in the past, but never sustained. These alone were not enough to overcome disproportionality before, and will not be enough now. As illustrated in our research, systems are weakened when race equality slips down the agenda within the criminal justice system, whilst other seemingly more important issues are prioritised.
We need to ask some pertinent questions about the similarity in the findings of recent reviews and reports to those published nearly two decades ago.
I believe it is not lack of knowledge about what needs to change, but a lack of long-term vision and accountability that are at issue.
A long-lasting change requires strong and effective leadership and a sustainable shift in culture. In my view, this is where the significant challenge remains. Whilst not easy, it is not impossible. We can start by not treating race relations as divorced from the basic operational requirements of prisons. We need to bring race equality and fairness into the core business of reducing violence, improving rehabilitation outcomes and reducing re-offending.
Government agencies need to demonstrate a commitment to transparency and accountability in addressing these issues.
The cost of not addressing the negative experience and perceptions of BAME prisoners is much greater than investment in building positive staff-prisoner relationships.
In our view, it is the fairness, equality and humanity of the system that saves lives, transforms experiences and serves the purpose of incarceration.